List of companies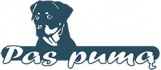 Pas pumą, UAB
Vytenio g. 2/ Varnių g. 33 - 3A, 48422 Kaunas

(+370) 60804052
www.paspuma.lt
Email
Company contacts
Director
Ingrida Šapalienė
Responses
Solveiga
2017.08.03
Didžiausias ačiū veterinarei Rasai ir ten dirbantiems už ištrauktą erkės straubliuką mūsų šuniukui, už pastangas, nuoširdų norą padėti ir didelę širdį. Lankausi ne pirmą kartą ir rekomenduoju!
Useful (0)
Report
Kristina
2017.07.04
Noriu labai padėkoti rūpestingiems daktarams, aciu
Useful (0)
Report
Visitor statistics
Information update
Search words
veterinary surgeon
,
veterinary clinic
,
veterinary Clinic
,
veterinary clinics
,
Treatment of pets
,
vaccines
,
preventive vaccination
,
vaccination
,
diagnosis of diseases
,
treatment of diseases, surgery, feeding plan, animal food, food Additives, dermatology, eye diseases, eye surgery/ocular surgery, blepharoplasty/eyelid plastic surgery, ear diseases, traumatology, trauma, neurology, cardiology, laboratory tests, blood tests, urine tests, tumor removal, suture, animal birth, blood tests, biochemical blood tests, blood test, gynaecological conditions, anesthesia, bacteriological tests, cytological studies, cysts, cancer screening, roentgen, radiograph, orthopedics, cytology, biopsy, echoscopy, ultrasound, sterilization, neutered, tumors removal, teeth cleaning, tooth scaling, dental tartar removal, oral hygiene, tooth extraction, nail cutting, euthanasia of animals, veterinaro i kvietimas i namus on call at home, Bronchoscopy, ticks, bone fractures, spine treatment, joint pain, joint inflammation, abscesses, inflammation, faecal test, laparoscopy, endoscopy, endoscopic studies, animal registration, blood collection, electrocardiography/ECG, exhibitions, biochemical studies
more...
Photos